Ahaya Secoffee (circa 1710-1783) was the first recorded chief of the Alachua, a band belonging to the Seminole tribe. In some European sources he is referred to as Cowkeeper, since he held a very large herd of cattle.
Background
Ahaya was an Oconee, which ment that he belonged to a Muskogean-speaking group of Native Americans that originally lived in central Georgia. When Ahaya was still a small boy, the Oconee settled along the Chattahoochee River in northern Florida due to the increased encroachment of English colonists in Georgia.
Chief
By his mid-twenties, Ahaya had been elected chief of his village.
Alliance with the English
The Spaniards in Florida tried to force the Seminole into serving them, as workers and as a militia. This cause massive discontent among the Native Americans in the region, including Ahaya. When Georgia's governor James Oglethorpe decided to attack the Spanish center St. Augustine in Florida in 1740, Ahaya and his 45 warriors allied with the British.
Move to Paynes Prairie
At some point around the year 1750, Ahaya and his people moved south to what we today call Paynes Prairie, a savanna in Micanopy, Florida. This area had plenty of game and fish, and the Alachuas also collected wild cows to form a big herd. (This is why the British called Chief Ahay by the nickhame Cowkeeper.)
By 1757, the Alachuas had created a thriving village on the northwestern shore of Lake Tuscawilla and they called their village Cuscowilla.
Visiting the Governor
In 1757, Chief Ahaya visited the British Governor of Georgia and expressed his enduring hatred of the Spaniard and of any Native American tribe allied with them. He said that he had experienced a vision that showed him that he would not find peace in the afterlife unless he killed 100 Spaniards before he died.
End of the Seven Year's War
In 1763, the Seven Year's War ended and, to the great delight of Chief Ahaya, Spain ceded Florida to the British in exchange for land located west of the Mississippi River.
Ahaya travelled to Saint Augustine to be present when the new British governor Patrick Tonyn was inagurated.
William Bartram's account
Some of the information that we have about Chief Ahaya after the Seven Year War comes from William Bartram, a naturalist from Philadelphia who visited Cuskowilla in 1774. He got a warm welcome from Ahaya and his people, who held a great feast in his honor, serving up some of their finest cattle.
Amahya was amused by Bartram's interested in learning about local plants and animals, and nicknamed him Puc-puggee, which means "the flower hunter". He also gave Bartram permission to freely explore the lands under his control.
John Bryan
In 1774, the Georgia settler named John Bryan tried to trick the Creek chiefs in the colony to sign away the rights to tribal lands in Floria, and Bryan travelled as far south as Payne's Prairie to carve his name into a red oak tree – something which both shocked and surprised Ahaya.
Quickly, Ahaya's British allies intervened to put a halt to Bryan's plans. Governor James Wright of Georgia informed the Creek, and Governor Tonyn of Florida issued a warrant for Bryan's arrest.
Florida is ceded back to Spain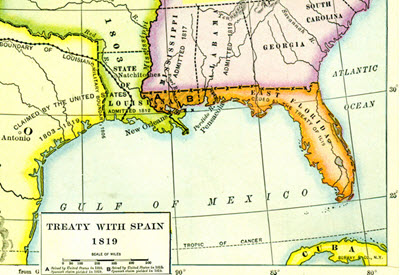 After the British defeat in the American Revolutionary War, they ceded Florida back to Spain in 1783. This prompted Ahaya to organize an attack on St. Augustine. His plans were twarted when he gravely ill. Knowing that he was close to death, he summoned his sons Payne and Bolek and explained to them that he had only killed 86 Spaniards, asking them to kill 14 Spaniards in his name so that he could get peace in the afterlife.
Family
Ahaya had several children with his wife, a woman descended from the Alachua chiefly line. In accordance with the matrilineal kinship system, the children were educated by their mother's brother to be ready for assuming leadership roles among the Seminole.
When Ahaya died in 1783, his son Payne became the leading chief of the Seminoles. Known as King Payne in English, he led his people in the fight against the Spanish and Georgians, and also established several new villages and towns. Both Paynes Prairie and Paynes Town are named after him. In 1812, King Payne was shot to death when a group headed by the American Colonel Daniel Newman unexpectedly came across the band of Alachua Seminoles led by Payne. The battle was a stalemate, with Newnan's forces being pinned down for nine days before they finally retreated. Colonel Newnan and his men had been trying to reach the interior of Florida to seek out and punish Seminoles that were loayl to the British.
King Payne was succeeded as Seminole principal chief by his brother Bolek, who had been seriously but not deadly wounded in the battle with Newnan's men.
Bolek is chiefly known for preventing Georgia slaveholders from entering Seminole territory to pursue escaped slaves. He also encouraged the slaves to settle on Seminole land, where they became known as Black Seminoles. Many Black Seminoles married Seminoles. Bolek died in 1819 and was succeeded as chief by his maternal grandnephew Micanopy.